On the 24th November, local art and craft group Blue Mountains Makers will host their Annual Christmas Market in the idyllic gardens of The Norman Lindsay Gallery in Faulconbridge. Run by a dedicated committee of volunteers, who are all Blue Mountains stallholders and creatives themselves, this will be the third year the group has hosted this event.
The annual event consists of sellers from Etsy.com - an online marketplace for handmade, designed, vintage and craft suppliers. "It's a way to bring our online stores to the public. To have so many handmade and designed products of this calibre in this iconic venue is truly special. For many sellers and supporters this is the highlight of their year on the market calendar," says Nisa Stone, president of Blue Mountains Makers.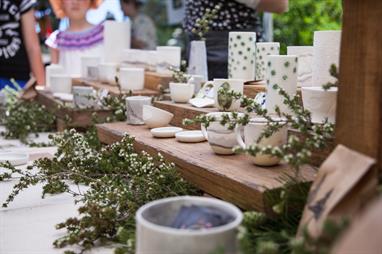 Etsy made local is a global initiative. It is an event shared with thousands worldwide, with the best of the best being chosen in each location and held nationally on the same day in every state in Australia. This year's event also includes a focus on meeting the makers, workshops and demonstrating creative processes. With over 50 artisan stalls, kids activities, workshop spaces, coffee, food stalls, music and picnic areas, shop locally here for Christmas.
Some parking on site, as well as a Shuttle Bus, will be available to and from Springwood Station at a cost of $2 each way (under 12's free).
www.bluemtnsmakers@gmail.com
#bluemtnsmakers
18 Sep 2018
Posted 3 years ago